Featured Etsy Artist
Wiyomu from
Wiyomu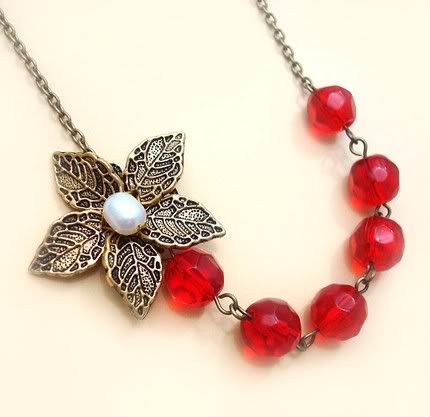 Our second featured Etsy artist here on SpottedOnEtsy is the very talented Wiyomu, who sells jewelry for the eclectic collector.
Her shop
has been open 4 months and a way Etsy has changed her is that it constantly reawakens her creativity. She gets inspired by beautiful photos and gorgeous colors that she sees.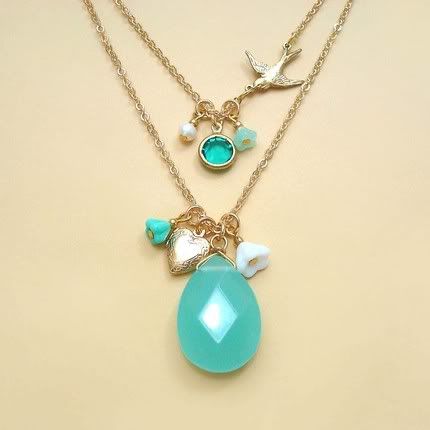 Her favorite piece is the Summer Love locket necklace. She describes it as "fresh and airy, inspired by breezy lazy summer days." She loves using all kinds of materials, loving skulls just the same as flowers. Her favorite colors to use are pink, gray, and white and she works best in front of the television catching up on the latest reality tv. (Me too!)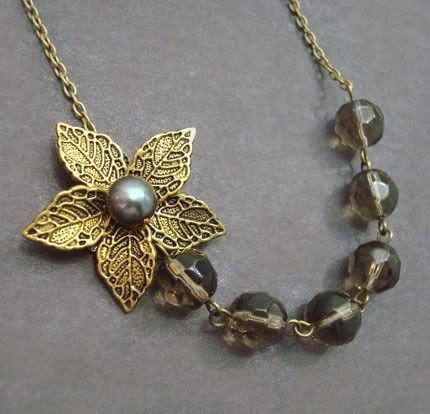 She does accept custom orders and if she ever found herself in jail, she would use her Purple Plumeria necklace. As for why? "It is a bestseller, and the color looks good on just about anybody!" Good thinking!
To be eligible to win this beautiful necklace:

Silvery Black Onyx
This Giveaway has Ended
1. Visit Wiyomu's Etsy shop at
http://wiyomu.etsy.com
and look through her items.
2. Comment on this post with your name, e-mail, the name of the piece you liked the most, and why. The answer "It's cute" won't cut it. Actually think about it!
3. You can enter until Monday, August 11th. The winners will be picked randomly by a number drawing system and announced Monday, August 11th at 7:00 PM.
You do not have to be a livejournal member to comment-- just post an e-mail address I can get ahold of you with!
Wiyomu only sells on
her etsy shop
, so visit it today to find feminine, eclectic pieces for your collection!
Also, Wiyomu has recently created a blog at
http://wiyomu.blogspot.com
for all of you blog readers!